BENEFITS
Of Reconstituted Stone coatings produced by CGM manufatti
WHAT ARE THE BENEFITS OF OUR COATINGS ?
CGM reconstituted stone is a type of coating:
Made from a mixture of cement mortars and natural oxides
Available in different shapes and colours
Completely ecological and resin-free
With thermal insulation, vapour transpiration, and fire-proof properties
Lightweight, easy to handle, and easy to apply compared to natural stone
Suitable for both exteriors and interiors
Highly durable and hard-wearing
Unique and custom-made applications
At CGM manufatti our professional team
will be happy to assist you with your purchase; you can order samples so that you can view our products in the comfort of your home and see for yourself the high quality of our materials.
If you are still in doubt about using stones for your projects, do not hesitate to contact CGM manufatti. We will be delighted to assist you and provide you with further details.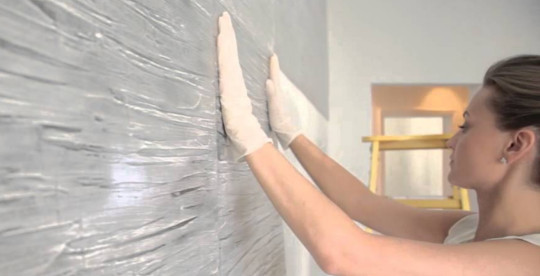 # APPLYING RECONSTITUTED STONES
is extremely easy, as they are lightweight and of limited thickness. Moreover, reconstituted stones are bio-compatible materials which are durable and suitable for exteriors as well, due to their ability to withstand any weather conditions. Following the right processes, you can apply them to any type of surface such as plasterboard, iron, exterior insulation, brick, drywall, wood, even polystyrene ...
# AND IF THIS ISN'T ENOUGH YOUR FRIENDS WILL BE AMAZED
and you will be amazed by how little maintenance is required. They do not attract dirt, thereby preventing allergies and ensuring your house remains cleaner. Easy to clean: you can clean them with a brush or just a normal damp cloth. Reconstituted stone coatings produced by CGM manufatti allow you to give your rooms a unique appearance, providing a warm and welcoming setting.
# PRODUCTS OF NATURAL ORIGIN
manufactured with dedication and great care to give your rooms a uniquely classic or modern look. After years of cutting, sculpting and polishing, with CGM stones is revived thanks to a new working technique. Silica sands, grit, and concrete are aggregated and recomposed through craftsmanship, using expert techniques, and are transformed into beautiful decorative products.